We have just completed the 4 Week Too Busy to Diet (TBTD) Weight Loss Challenge. It is now time to assess your progress and discuss with other TBTD readers how you have done. What was your biggest challenge this month trying to lose weight? Did you struggle keeping a diet diary? If you did have problems keeping records, what did you do to make this easier? Were you able to eat breakfast every day? Did you find that eating breakfast allowed you to feel fuller during the day resulting in less snacking and smaller portions? How did you handle eating a dinner meal each evening? If you had to delay your dinner meal, were you able to eat a larger late afternoon snack to avoid hunger when you hit the door at night? Did you find you could plan some meals to eat when you arrived late from work? How did you handle this? And when you were tired did you keep eating late into the evening to stay awake? Or did you just go to bed? If you ate late into the evening, did you find that you did not eat breakfast because you found yourself too full in the morning because of all the food you ate the night before?
Was portion control still a difficulty? What made it difficult and how could you change this? Or if it got easier, what steps did you take?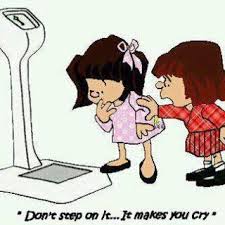 Tell us if you were able to lose any weight this month and what helped you do it. If you did not need to lose weight, did following these weekly challenges make you more aware of healthy eating behaviors? Remember that losing weight or adopting healthier eating habits is a slow process. But it is not a goal that should make you cry when you hop on to the scale.
Join TBTD for our next Week Loss Challenge!