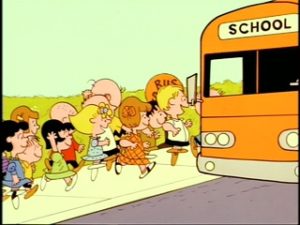 Back to School Lunch Makeover
Kids are back to school and parents begin another year of making breakfasts, packing sack lunches, preparing school snacks, and scrambling to get dinner on the table. This makes August a perfect month of new beginnings and a time to improve past eating habits! One of the most important things parents can do for children is to model healthy eating and exercise habits that will carry throughout their lives.
Jacqueline King with the North Suburban Illinois Academy of Nutrition and Dietetics recommends healthy lunches that include a protein, starch, vegetable or fruit, and a dairy or substitute choice. Protein choices include: hard cooked egg, low-fat lunchmeats, tuna, low-fat cheese, hummus, or beans. A starch choice would include: whole-wheat bread, whole-wheat tortillas, quinoa, beans, or whole-wheat pasta. Remember to check that your grain choice includes 3 grams of fiber for each serving to help reach the goal of 20 or more grams for the day. Fruit choices or vegetable choices include: fresh fruit or individual packs of canned or fresh fruit, no added sugar added fruit cups, raw vegetables with a side of light salad dressing or hummus, or adding lettuce and tomato to a sandwich. For dairy, (or dairy substitute), try yogurt, low-fat cheese slices, cheese sticks, Greek yogurt, low-fat milk or soymilk.
Make Lunches Fun and Successful with our Top Tips
1) Purchase insulated lunches bags and don't forget the freezer packs to insure foods do not spoil in warmer temperatures. Otherwise, freeze a water bottle to keep the food cold.)
2) Try a Bento box! They can be found at local department stores or online. Place protein, starch, fruit and vegetables into the individual sections. Give an occasional treat like dark chocolate chips or chocolate covered almonds.
3) Buy a thermos for hot soup or even chili for variety.
4) Consider making extra portions at dinner for lunches the next day. Many kids love leftovers rather than the old standby sandwiches.
Have a great school year by allowing your children to enjoy healthy eating for a fresh start to success.
Jacqueline King, MS, RDN, CDE, FADA
Author: Too Busy to Diet